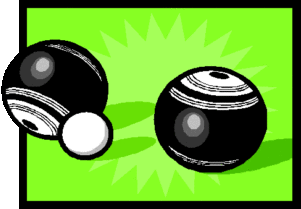 Initially the bowls club was run under the old The Bowls Club (Co-Op era). It was then restarted in 2008, as The Jack Hatfield Bowls Club.  a new bowling green was built in 2007 and since then it has become one of the better greens in the area.
The current membership caters for both male and female members, and there are Changing Room facilities for both groups.  Currently the joining fee to the Bowls Club is £10.00 for the bowling season, and new members are always welcome.
The Bowls club currently play in the following Leagues :-
English Bowls Association League (EBA) on a Monday and Thursday                                    Wednesday Triples League (Wednesday afternoon)
Middlesbrough Triples League (Wednesday evening)                                                                       Veterans League (Friday afternoon)
Cleveland League (Saturday afternoon)
There are also a number of 'Internal' Club bowls 'Competitions' that are available for club bowlers to enter.
Sunday Roll-up
Sunday Roll-up starts at 10am and normally finishes around 12:30pm
Sunday Roll-up is when new people (members and non-members) can come along and have a go at bowls (purely for fun) and to see if they would like to join the Bowling Team.
Previous experience is not required.
People who do have experience of bowls, can come along and play a friendly "21-Up" match with members of the bowls team.
We look forward to seeing you here.