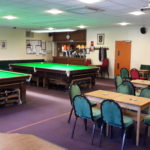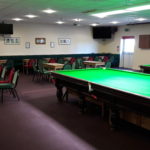 The 2017/18 season has begun. Fixtures have been published, and results will be posted when available

Jack Hatfield's Games Teams was created in 2006, and entered the League in the 2007/08 Season in B Division, and finished in the middle of the League.  They were promoted to A Division the next year, in the 2008/09 Season, but were unfortunately relegated in the 2009/10 Season.
A and B Divisions were amalgamated in 2015, d
ue to the closure of some local Social clubs. This led to Jack Hatfield Sports Club having an influx of new players.
The club won the League 2016/17 Season, an achievement as the club has only been in the League for nine years. 
There were 24 League matches, plus cup matches, along with individual competitions.
The current League games available for members to join are :-
     Whist                    Domino's                    Snooker                    Billiards                    Darts
Any member wishing to be considered for any section are welcome, we are currently in particular need for darts players. 
If you would like to join the Games Team, then please contact the current Games Captain Joe Mullins.
The team consists of three snooker players, three billiards players, eight whist players, eight dominoes players and eight darts players. Whist and dominoes players must be played with the same partner throughout the season.
A combined presentation night with the Club Bowling Section will be arranged, date to be finalized.